There's always plenty to do at Camp Long!
Can you fall backwards from a five-foot platform, or scale a 10-foot wall to save the world? With the help of your teammates, you can! These and other adventures foster lasting connections for groups of all ages as team members communicate and build trust in order to solve each component. Everyone participates in these hands-on learning situations, allowing individuals to push beyond their perceived limits and exceed personal goals.
SEE RECREATION OPTIONS
From team building courses to talent shows, group games to enjoying the picturesque lake, our experienced program staff can customize a fun-filled itinerary for groups of all ages. Ask about seasonal events, group sizes and special needs accommodations.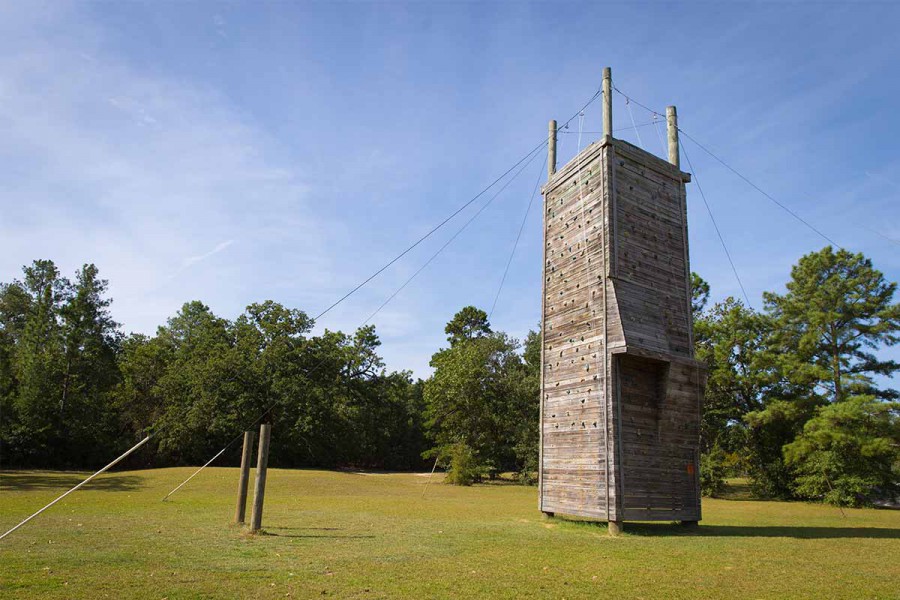 35-foot climbing wall
Rappel tower
Group games, talent shows, themed events
Blob
Swimming
Fishing
Cookouts, campfire area, horseshoes, nature hikes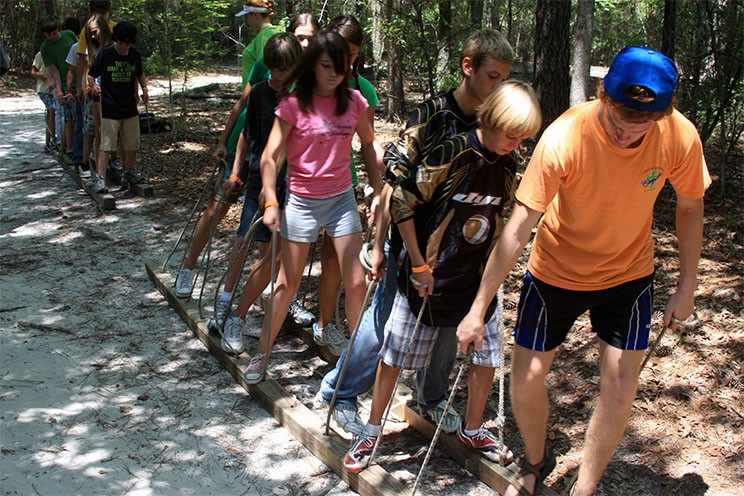 Outdoor team challenge course
Covered basketball court
Softball and football fields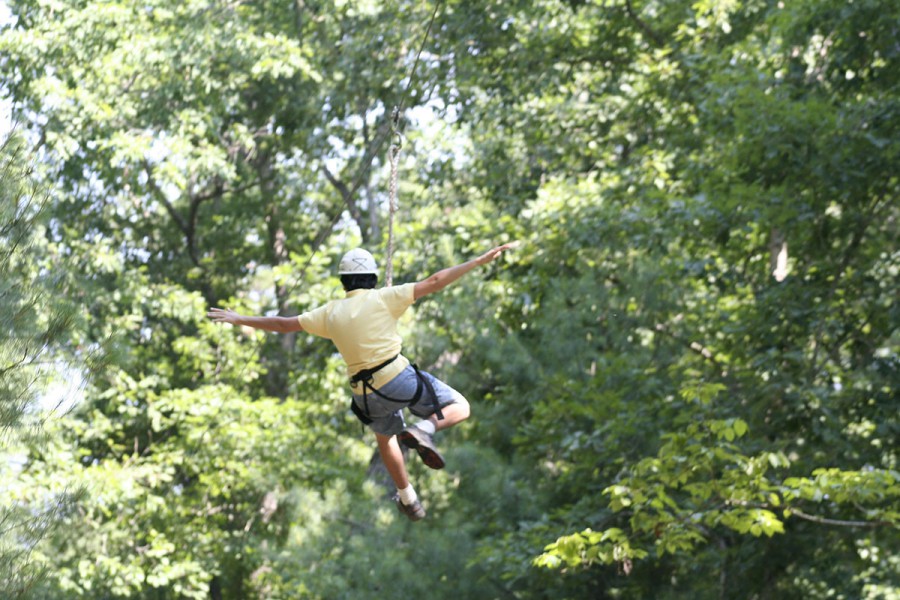 Kayaking
Stand-up Paddleboarding
Canoeing