There's always plenty to do at Camp Long!
Can you fall backwards from a five-foot platform, or scale a 35-foot climbing tower to save the world? With the help of your teammates, you can! These and other adventures foster lasting connections for groups of all ages as team members communicate and build trust in order to solve each component. Everyone participates in these hands-on learning situations, allowing individuals to push beyond their perceived limits and exceed personal goals.
SEE RECREATION OPTIONS
From team building courses to talent shows, group games to enjoying the picturesque lake, our experienced program staff can customize a fun-filled itinerary for groups of all ages. Ask about seasonal events, group sizes and special needs accommodations.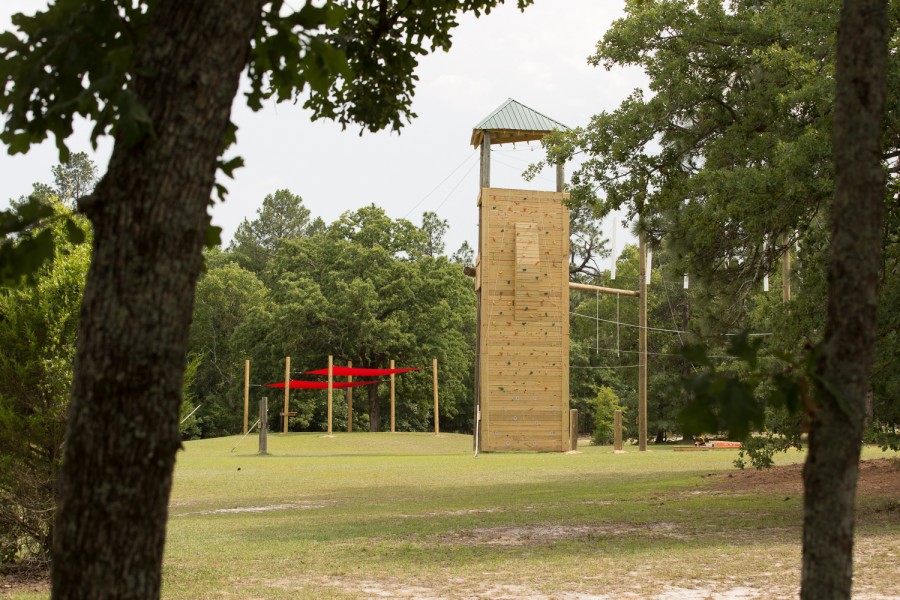 New 35-foot climbing tower
Rappel tower
Group games, talent shows, themed events with stage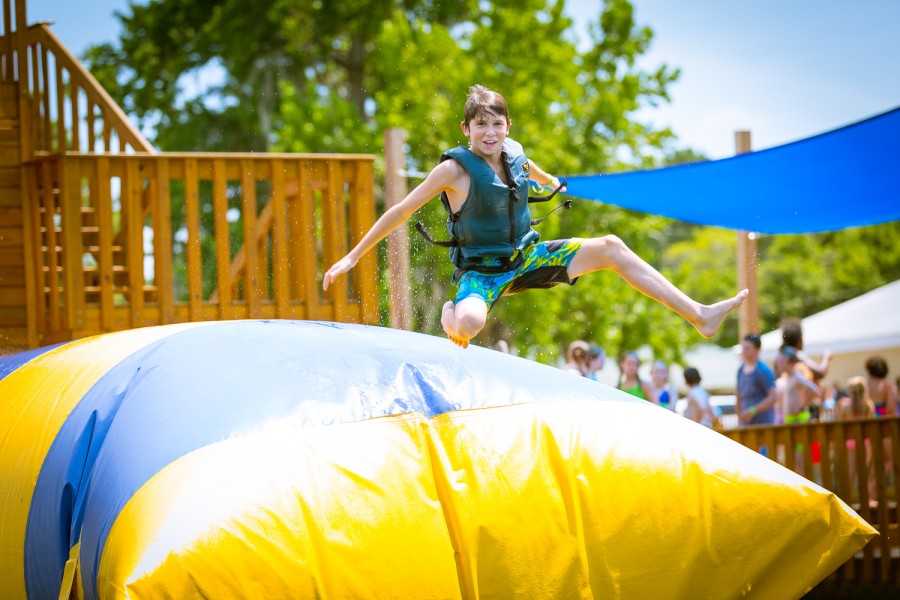 Blob
Swimming
Fishing
Cookouts, campfire area, horseshoes, nature hikes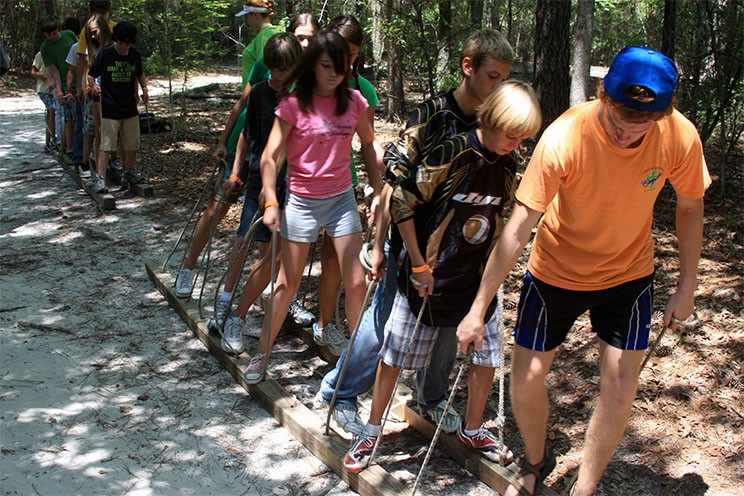 Outdoor team challenge course
Softball and football fields
Giant Swing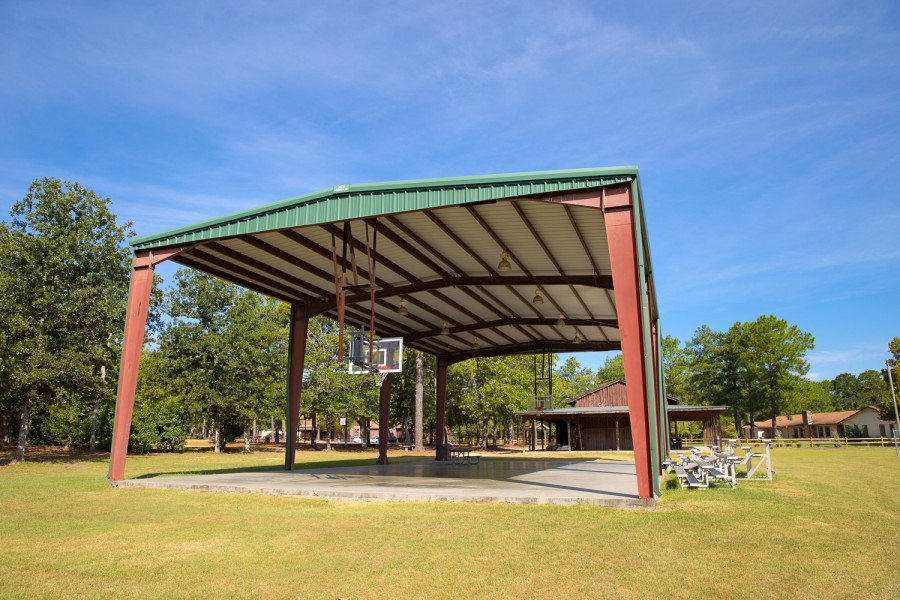 Covered basketball court
Canoeing
Stand-up Paddleboarding
Kayaking
Lodging
HERE AT CAMP LONG, WE OFFER CABINS WITH CLIMATE-CONTROL. EACH CABIN HAS A CAPACITY OF 32 BUNK BEDS AND A COMMUNITY BATHROOM.
About
Formally known as the W.W. Long 4-H Leadership Center—has hosted thousands of 4-H campers, students and teachers for environmental education programs, church youth and adult groups, and corporate professional development groups in search of unique, enriching experiences with outdoor adventure. Situated on 418 scenic acres in Aiken, South Carolina, this wooded property offers year-round programming in a historic setting with plenty of modern amenities.
Site features include classrooms and meeting space, recreational building, basketball court, baseball field, waterfront access for swimming, canoeing, kayaking and paddle-boarding, a team challenge course, climbing wall, and hiking trails. Whether it's your first visit or the first in a long time, discover what's new at Camp Long.
Since 1933
A Legacy of Service
Meeting Space
Camp Long offers a variety of spaces for large crowds to small groups. Banquets, concerts, seminars, conferences, classes, small group meetings and work sessions all have a home at Camp Long.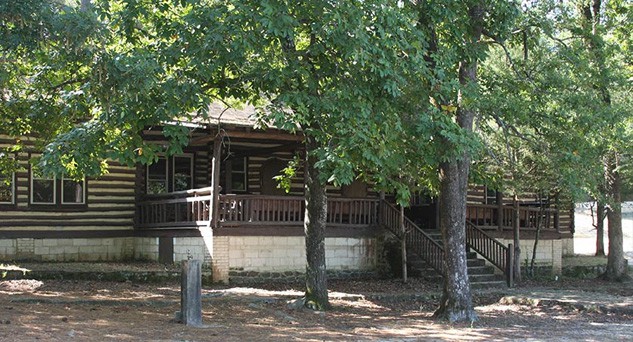 Morris Lodge
Morris Lodge is our largest meeting facility. This multi-purpose building can accommodate up to 200 people for meetings, presentations and performances, weddings and more.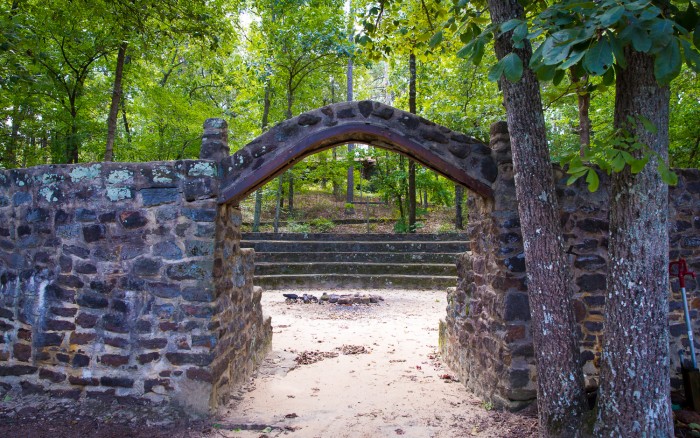 Vesper Ring
Over the years, many memories have been made at our historic Vesper Ring and fire pit. This outdoor amphitheater-type structure can seat up to 200 for worship services, camp fire gatherings, presentations and more.